Time
What's
Happening
Who?
Info

Events for Sunday, December 8th

8:15
Prayer Meeting
9:00
Worship
9:30
Message
Larry Urbaniak
10:30
Testimonies or Climbing Story
Steve Teunis/Andy Weeks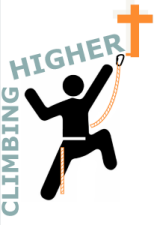 All during 2013, we'll all be Climbing Higher together using "Climbing Higher" as our year long theme. Join us as we will do our best together... and have a great story to tell at the end of 2013.
The Lord God is my strength.
He has made my feet
like the feet of a deer,
and He makes me
climb on high places.

Habakkuk 3:19 (NLV)
Our Worship Service is a mix of contemporary songs and traditional hymns. We lead the attendees with a mix of piano, guitars, drums, percussion, bass. Our vision for worship is fairly simple:
Everything we do as a team during worship is to bring glory to God our Father and the Lord Jesus Christ and to provide the best opportunity for the congregation to easily enter into a mind and heart of worship.
Our Messages are delivered not by one pastor but by a variety of trained speakers whose desire is to bring life changing messages to you. Our hope is to equip you to make the decisions to transform and help you tap into the power of Jesus Christ.
we have create a Video Message channel to view messages online. We also have an iTunes feed for your Apple devices.